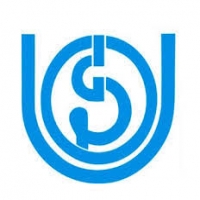 IGNOU Online Admission
Last Updated : 10 Dec 2018 | 11:15 AM
Indira Gandhi National Open University (IGNOU) Admission Open for January 2019 Session
Important Dates
The last date for fresh admissions for all Master, Bachelor, Diploma, and Certificate programmes is 31st December 2018.
Send me latest Admissions by email
Related Questions & Answers
What is Eligibility for bechelor in homeopathy from distance learning?

by Rajkumar
Anonymous
Answered 01/04/2019
the form submission date has been ended so we are unable to share the details.
Ignou pg study center in south India information?

by Narasimha
Anonymous
Answered 22/01/2019
CHENNAI
DDGD VAISHNAVA COLLEGE, 445, E.V.R. PERIYAR HIGH ROAD, ARUMBAKKAM, CHENNAI - 600106, TAMIL NADU
PH.OFF: 044-24753233
PROGRAMMES: BPP, BA, B.Com, MP, MPB, PGDIBO, M.Com, BSC, BCA, MCA, CIC, DCH, DCE, MLIS, BLIS, DNHE, DECEE
Where is the exams conducted?

by Khandu Lhamu Bhutia
Anonymous
Answered 10/01/2019
Normally the study centre is the examination centre. However, a student is required to fill the exam centre code in the examination form. For the purpose you are advised to go through the list of study centres available in the Student Handbook and Prospectus/Programme Guide. In case any student wish to take examination at a particular centre, the code of the chosen centre be filled up as examination centre code. However, examination centre chosen by a student if is not activated, the university will allot another examination centre under the same Region.

For more details go to: http://www.ignou.ac.in/ignou/aboutignou/division/sed/activities/detail/152